Metro's California Summer Boost Camp 2023 is Coming!

Boost your Business for FREE in Just 5 Weeks.
Metro's annual business summer "boost" camp is being held August 14 - September 11. Sign up now to take your business to the next level and claim your resource drops, worth over $5,000. On every Monday of the 5-week program, Metro will send out a resource drop at absolutely no cost. These drops are not available year-round and will only be provided for the week in which they are sent. These resources have taken years of work and hundreds of thousands of dollars to write, package and consolidate. Every package provides you with a valuable opportunity to take your business to the next level by covering your exposures, expanding your knowledge and refining your business acumen. We encourage you to take a look at the below, and keep an eye out for the bundles that interest you most.
These resources are the real deal, used by professional business consultants and Fortune 500 entrepreneurs, so don't miss out!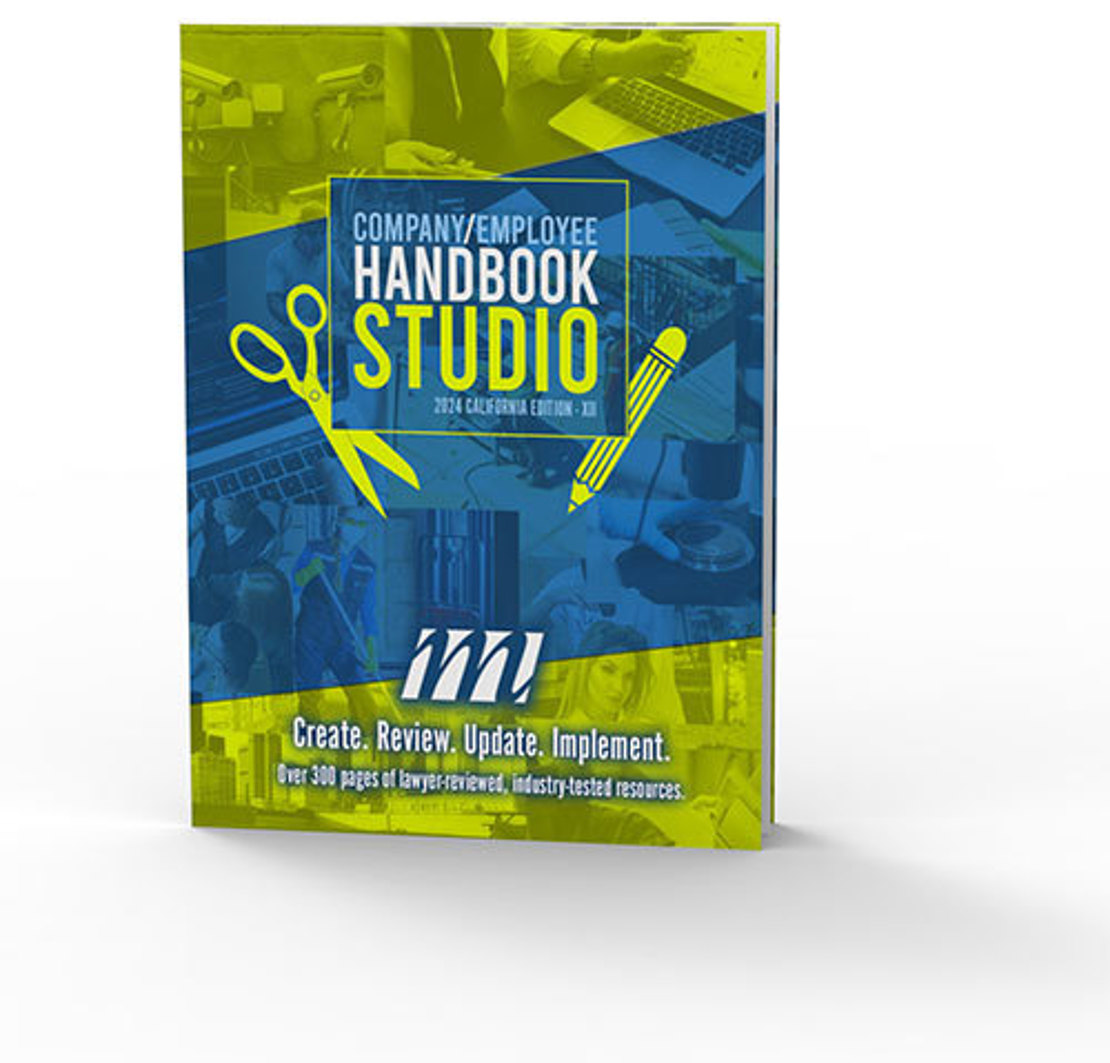 Week #1
The Handbook Studio: California Edition
Having a comprehensive employee handbook can not only protect your business from potential lawsuits, but also promote a positive work environment and streamline operations. The Handbook Studio includes what is perhaps the most comprehensive handbook template ever made. Lawyer-reviewed and industry-specific, this massive document is so deep and detailed, it's practically like having a professional business consultant come in to write your handbook from scratch. Already have a handbook? This program will help you stay up to date on laws and programs like FMLA and COBRA and help you cover all the bases you probably haven't even thought of.
Value: $2,000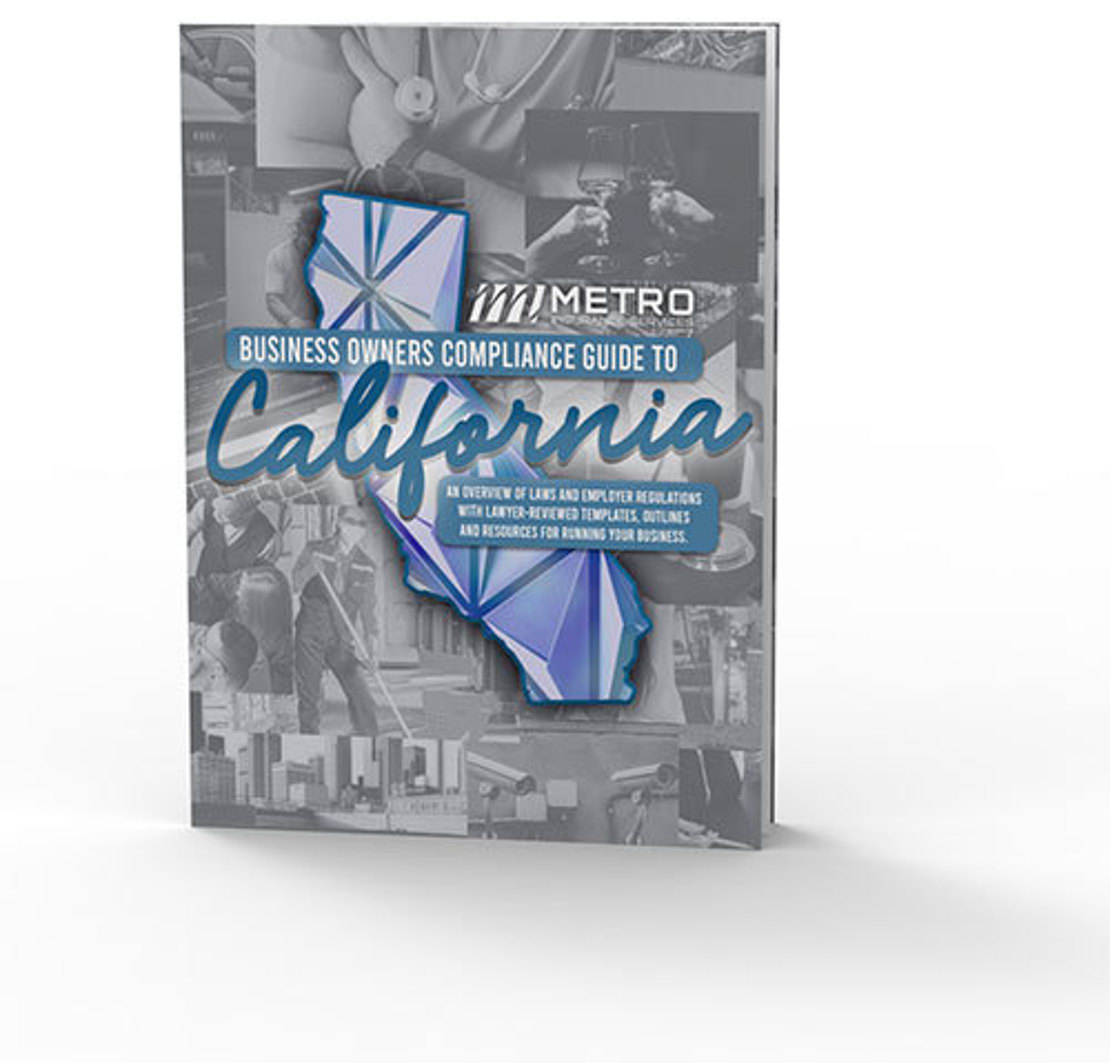 Week #2
California Compliance Bundle
This mega-pack of compliance-related materials will provide you with an extensive collection of California workplace law guides and one-sheets. You'll be able to cite California statute codes and trim and polish your business practices on a wide range of different subjects – from payroll and hiring practices, to industry-specific hazards, to OSHA requirements like the GHS, workplace posters and much more.
Value: $500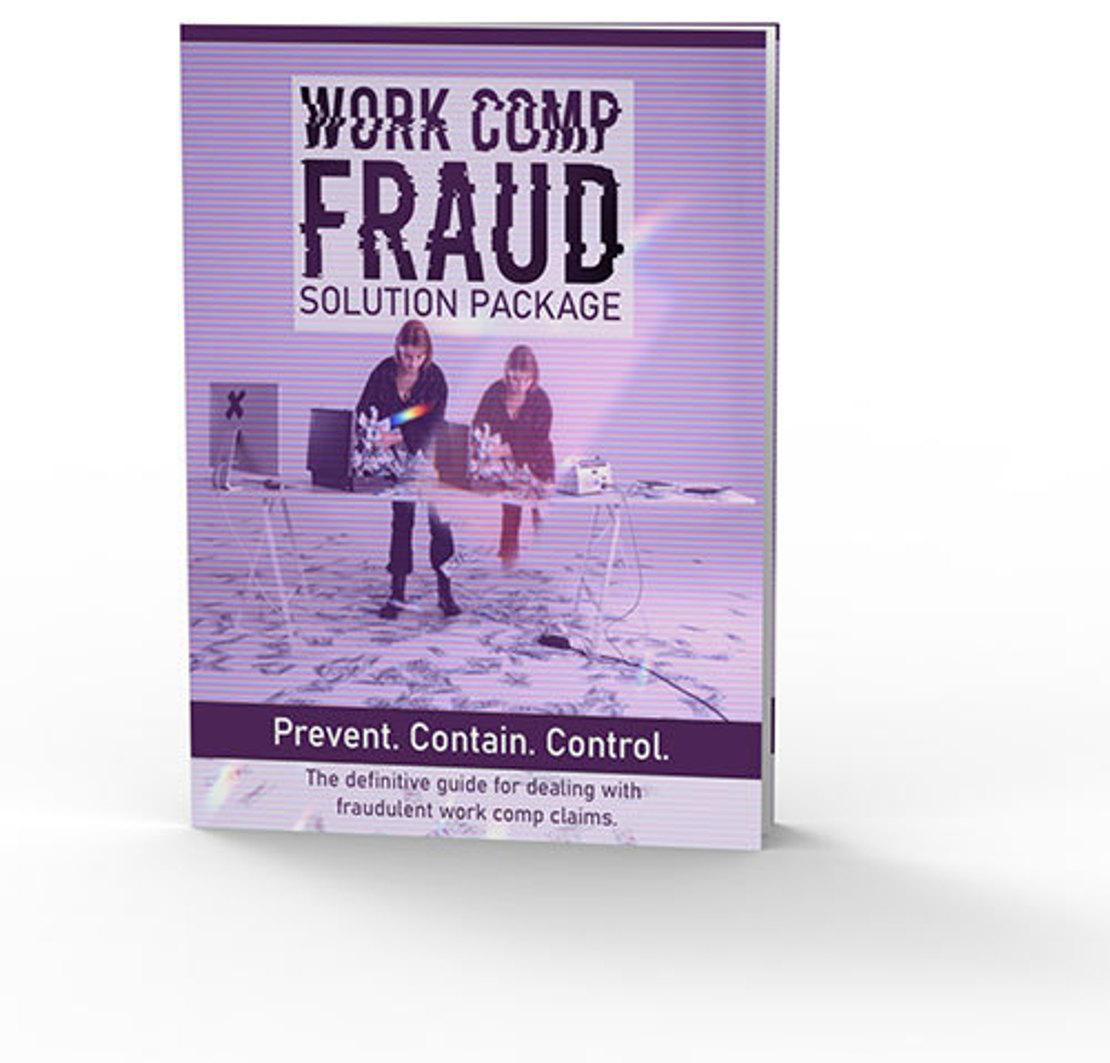 Week #3
Work Comp Fraud Fighter Solution
Metro Insurance specializes in dealing with excessive claims, high x-mods and difficult to place businesses. This solution is the result of our decades of experience in this space. It will arm you with the knowledge and tools to effectively fight back against work comp fraud from implementing programs, to switching to specialty carriers that have ADR, or Alternative Dispute Resolution. Did you know implementing a return to work program has been proven to reduce work comp fraud by up to 27%? This is one of many facts that you won't just learn about, but will be given the tools to write and implement into your own business.
Value: $1,250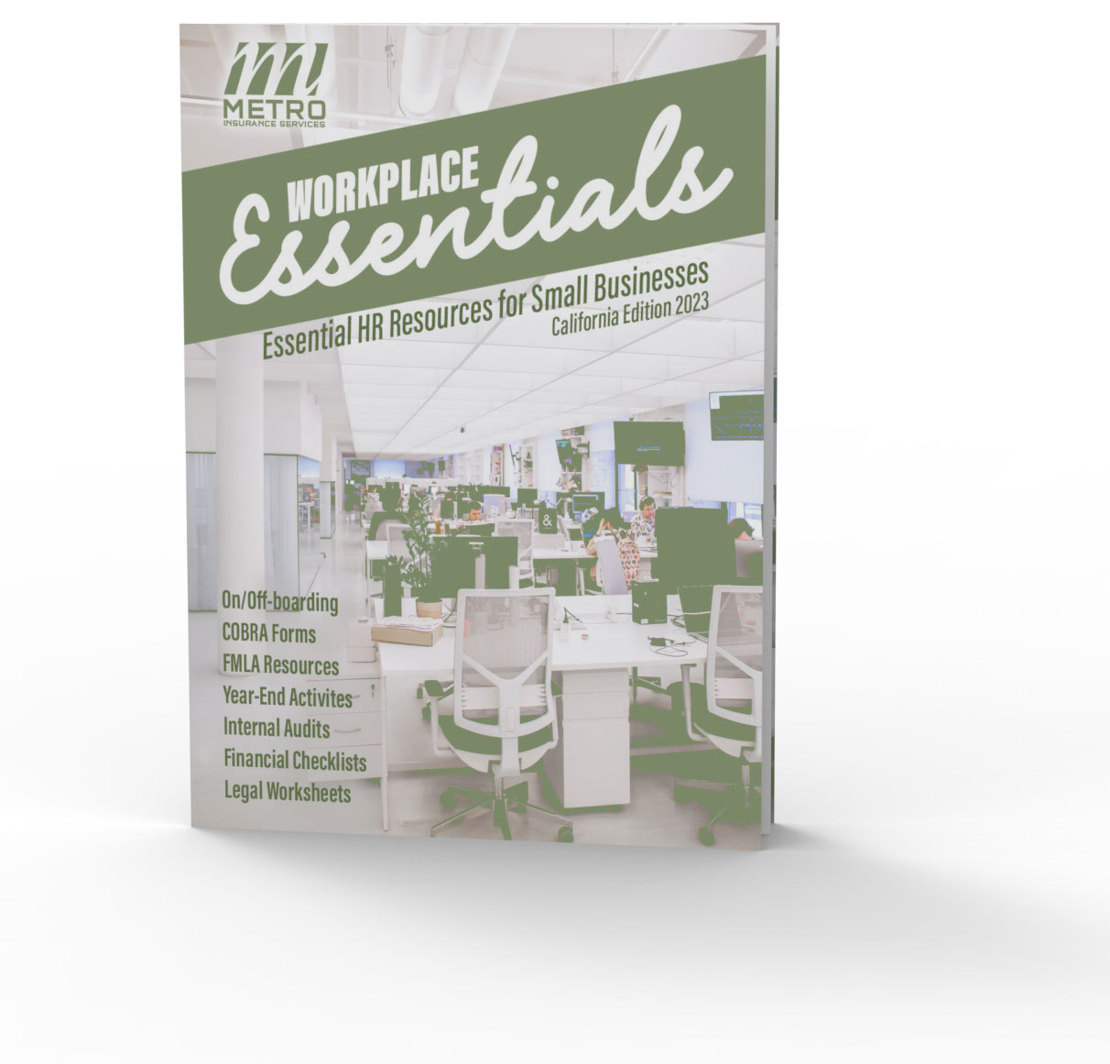 Week #4
Workplace Essentials
If you like checklists, this bundle is for you. On week 4, you will gain access to an essential bundle of resources for various business and HR functions such as onboarding and offboarding employees, internal audits and investigations, legal responsibilities and much more. Information about COBRA, I-9s, FMLA, Year-end HR activities as well as videos for your new employees to watch during onboarding are all part of this essential bundle. It also provides battle-tested guidance on workplace policies, procedures, and best practices.
Value: $750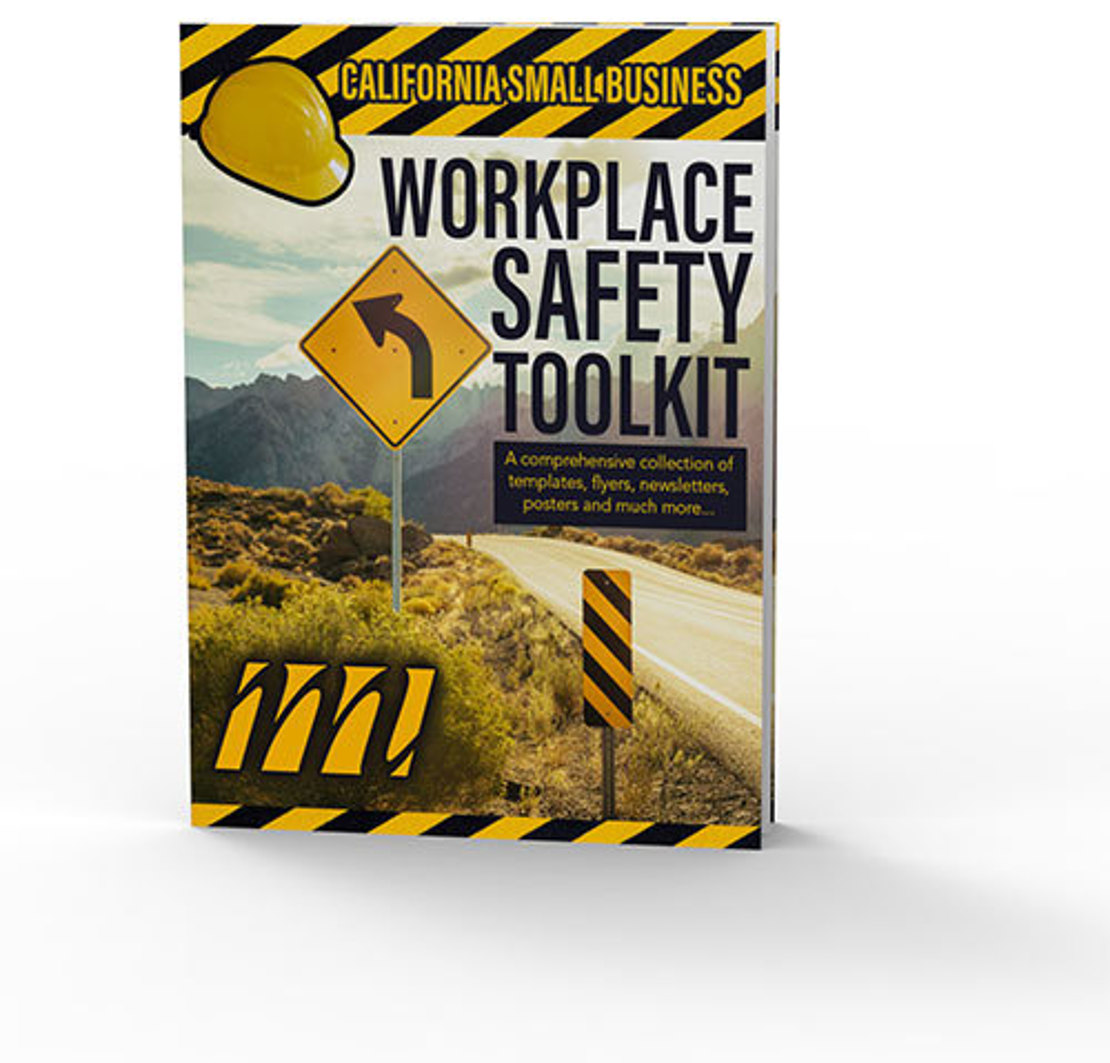 Week #5
Workplace Safety Toolkit
This bundle consolidates the very best of our safety materials, ready for distribution to your employees. Take the risks of today head-on... From preventing cyber liability exposures with good social media and technology standards, to health policies and screening forms - this collection of flyers, newsletters, one-sheets and posters will show your workers that you take thier health and safety seriously. Every industry is represented in this bundle - from office desk ergonomics for desk jockeys, to tag-in-and-out procedures for heavy machinery engineers. Keep this package handy and you'll be armed with the answers for when a safety need arises.
Value: $1,000