OSHA Releases Vaccination and Testing Emergency Temporary Standards (ETS)
UPDATE 11/12/2021 - A federal supreme court has ruled these changes unconstitutional and the regulations are currently paused / not being enforced. Since the ETS is meant as a proposal for systemic changes to law, it's likely this court decision will be overturned and/or ETS changed. So check back here for updates!

The Occupational Safety and Health Administration (OSHA) issued an emergency temporary standard (ETS) on Nov. 4, 2021, to address the serious threat of COVID-19 infection in the workplace. Employers affected by the ETS must comply with the majority of its regulations by Dec. 5, 2021, and its testing obligations by Jan. 4, 2022. Private employers with 100 or more employees are among those who are affected (firm- or company-wide count). State plans will have 30 days to either embrace the federal ETS or develop their own immunization requirements.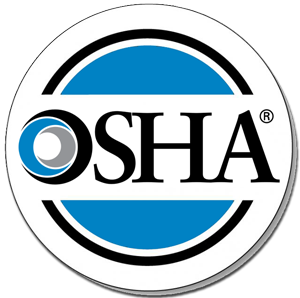 OSHA is sure that enterprises with 100 or more employees will be able to quickly adopt the standard's requirements, but it is less convinced that smaller businesses will be able to do so without causing excessive disruption. OSHA needs more time to examine the capability of small businesses, and it's looking for input to assist it make that decision. Nonetheless, the CDC is taking steps to protect employees now by enacting a standard that will cover two-thirds of all private-sector workers in the country, including those who work in the nation's largest facilities, where COVID-19 outbreaks can be lethal. Section VI.B of the ETS contains further information about the ETS's scope.
ETC Requirements
The ETS requires employers to:
Develop, implement, and enforce a COVID-19 immunization policy that is required; or

Establish a policy allowing employees to choose between getting vaccinated or wearing a face mask in the workplace, as well as having COVID-19 testing done on a weekly basis.
Employers must determine each employee's vaccination status, receive acceptable proof of vaccination, and keep track of each employee's vaccination status on a roster.
Weekly Testing Requirements
Employees who have not had all of their vaccinations must be tested weekly or within seven days of returning to work. Employers are not required to pay for any testing fees under the ETS. Other laws, rules, collective bargaining agreements, or other collectively negotiated agreements may, however, demand employer payment for testing.
Paid Leave
Employers are also required to allow reasonable time—including up to four hours of paid time—to receive a primary vaccination dose. Reasonable time and paid sick leave are also required to recover from any side effects of the vaccination. Employees are required to provide immediate notice of a positive COVID-19 test or diagnosis, and will be removed immediately from work until return to work criteria are met.
Employers must also provide workers enough time to obtain a main vaccine dose, which can include up to four hours of paid leave.
To recuperate from any adverse effects of the immunization, reasonable time and compensated sick leave are also necessary.
Employees must notify their supervisors promptly if a COVID-19 test or diagnostic results in a positive result, and they will be withdrawn from the workplace until the return-to-work conditions are satisfied.
ETS Exemptions
The ETS's criteria do not apply to:
Employees who work alone;
Employees who work from home;
Employees who work entirely outdoors;
Those covered by the Safer Federal Workforce Task Force;
Those covered by the Health Care ETS;
Companies with less than 100 employees; and
Public employers in states without State plans.
For a complete breakdown of the changes, please contact Metro today and we will provide detailed documents and a gameplan to cover your bases. We also have this paraphrased article that lists most of the ETS guidelines for your information. It includes tons more details for example:
OSHA must be notified of COVID-19 fatalities and hospitalizations. Employers must report work-related COVID-19 fatalities to OSHA within eight hours of learning about them, and work-related COVID-19 in-patient hospitalizations to OSHA within twenty-four hours of knowing about them, according to the ETS.

and
Employee immunization is supported by the employer. Employers must assist vaccination by providing appropriate time, including up to four hours of paid time, for employees to obtain each immunization dose, as well as reasonable time and paid sick leave for employees to recuperate from adverse effects suffered after each dosage, according to the ETS.
Additional Information
Visit www.osha.gov/coronavirus for additional information on:
COVID-19 Laws and regulations
COVID-19 Enforcement policies
Compliance assistance materials and guidance
Worker's Rights (including how/when to file a safety and health or whistleblower complaint).