Loss Control Guide for Apartments and Condos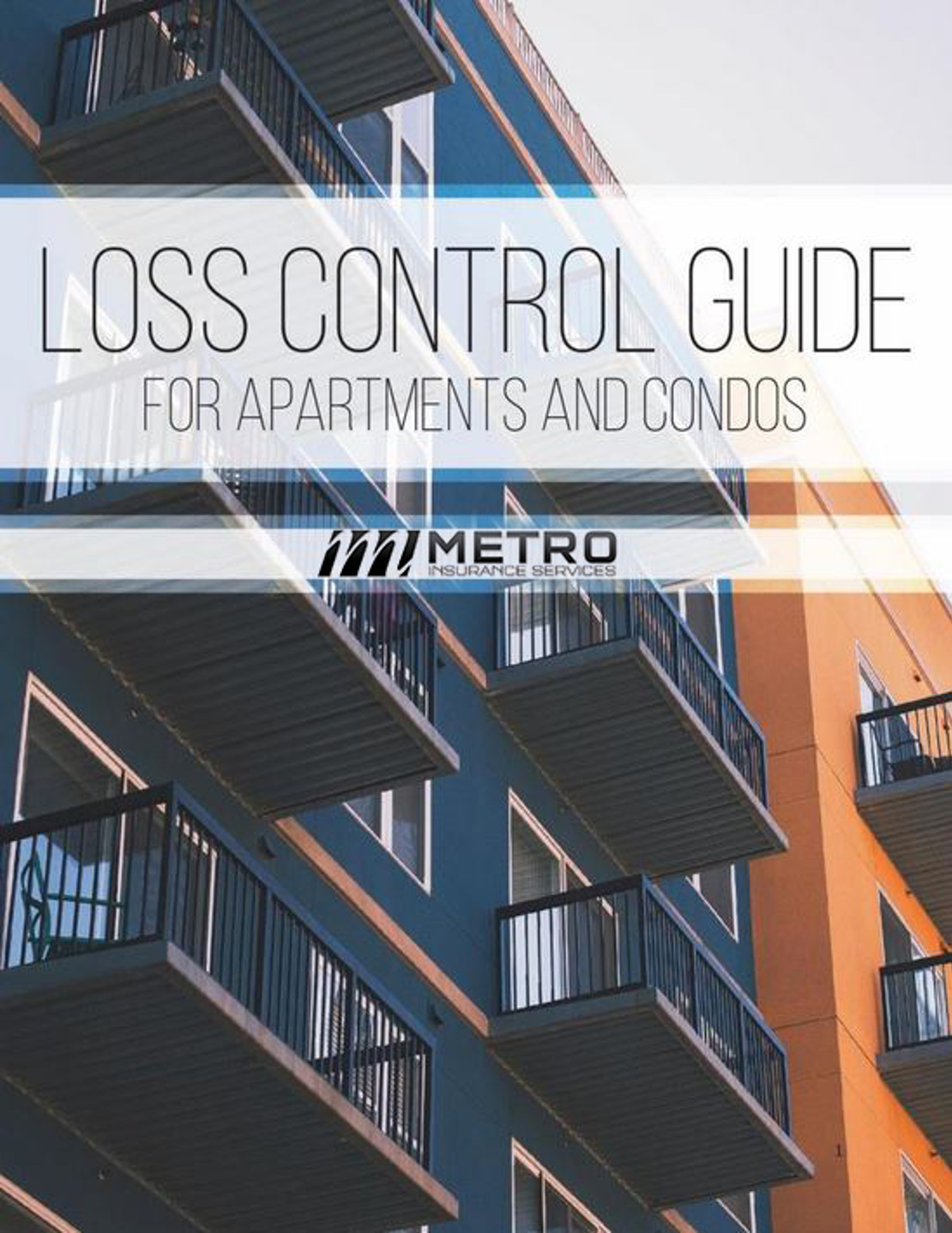 If you own and manage apartments or condos in California, you'll want to read our 52-page Loss Control Guide for Apartments and Condos. Even if a property manager only looks after a single space, they face innumerable exposures—exposures that can come from a variety of sources, leading to thousands of dollars in damages and loss of income potential in an instant. This guide provides a summary of the major risks property managers must address and includes helpful strategies and materials they can use to reduce the exposures associated with their buildings.
Call 800-640-4430 or email us today to request your FREE copy.
No pressure, no hassles - we just want you to know that we're here for you if you should ever have any questions.
TABLE OF CONTENTS
INTRODUCTION
MANAGING YOUR LOSS PREVENTION PROGRAM
HANDLING REPAIR AND MAINTENANCE REQUESTS
INCIDENT INVESTIGATION
BUILDING AND SAFETY CODE CONSIDERATIONS
COLLECTING CERTIFICATES OF INSURANCE
ELEMENTAL AND WEATHER-RELATED RISKS
WATER
FIRE
EARTHQUAKES
AIR QUALITY
LIGHTNING, RAINSTORMS, HAILSTORMS AND TORNADOES
SNOW AND ICE
IN-UNIT AND BUILDING RISKS
BALCONIES AND DECKS
WINDOWS
DOORS AND LOCKS
MECHANICAL, PLUMBING, HEATING AND COOLING
ELECTRICAL SAFETY
BUILDING PREMISES SECURITY
COMMON AREAS AND AMENITIES
ELEVATORS
POOLS, SPAs AND SAUNAS
EXERCISE ROOMS
LAUNDRY ROOMS
DRIVEWAYS, PARKING LOTS, CARPORTS AND GARAGES
GREEN SPACES (COURTYARDS, TREES, BUSHES AND HEDGES)
MISCELLANEOUS RISKS
PESTS
SLIP, TRIP AND FALL HAZARDS
ATTRACTIVE NUISANCES
MOVING FORWARD